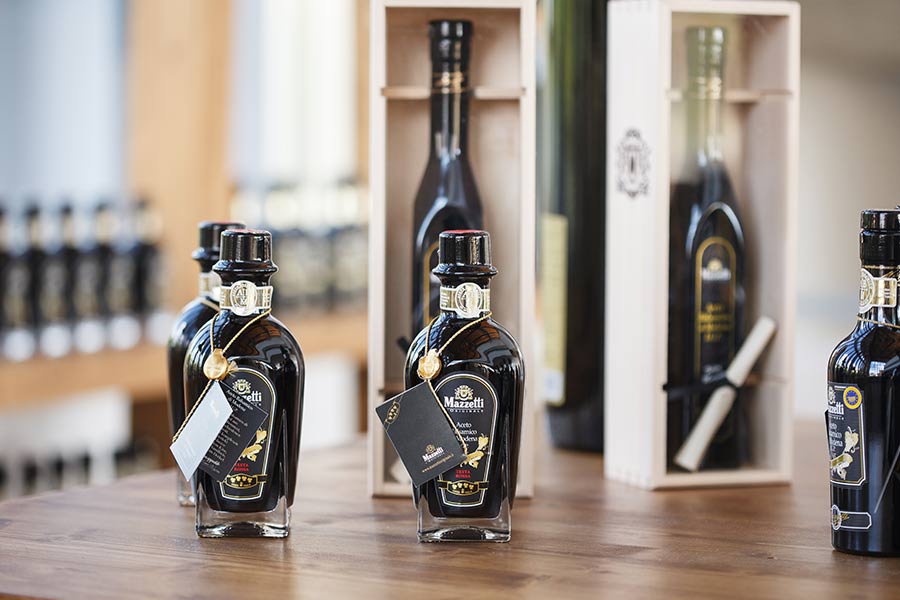 20 Dec

Christmas at Casa Mazzetti

Everything is ready at Casa Mazzetti to celebrate Christmas: the tree, the atmosphere, the products and ideas for alternative presents. Indeed, throughout the festive period our educational and experience centre, as well as our shop, will be open during normal business hours, from 10am to 6pm. We will provide the public with guided tours, tasting sessions, interesting info about the world of Modena Balsamic Vinegar and a selection of our best products. So why not organise an alternative trip outside town with the whole family? Why not offer a unique experience? We will be pleased to show you what happens behind the scenes of our Balsamic Theatre, where different arts come together, and guide you through the shelves of the Balsamic Library, consisting of hundreds of Traditional sets and lead you before Hercules, the world's largest vat. You will then have the chance to immediately put in practice the basics learnt during the visit with a guided tasting session to discover Traditional Balsamic Vinegar of Modena PDO and Balsamic Vinegar of Modena PGI. If you want to, at the end you can take with you a souvenir of your experience or give this experience as a gift to others thanks to our Vouchers.

We look forward to seeing you on 22-23 and 28-29-30 December to end the year together and from 3 to 6 January included.